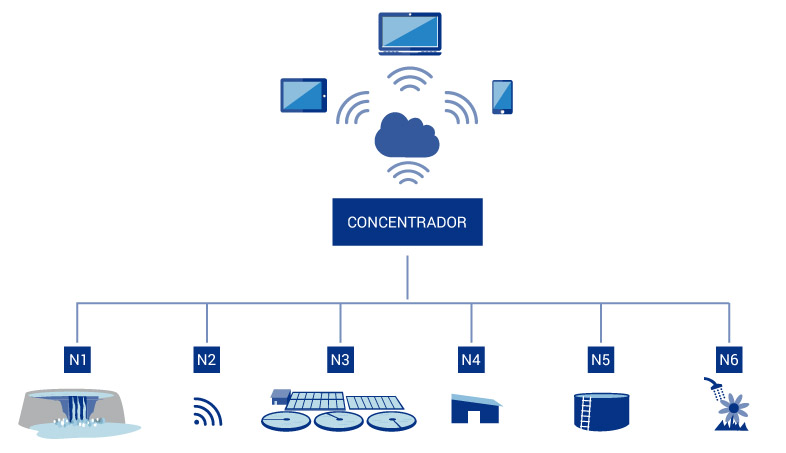 Our solutions range from the most advanced water quality monitoring and treatment technology to the provision of new technologies related to the Internet of Things, optimising the performance of water treatment products by incorporating the most advanced real-time communication solutions, cloud-based solutions, etc.
UVAX provides its customers with the following services:
Designing comprehensive communication solutions for advanced control and treatment in the water cycle.
Integrating communication solutions for existing water equipment, using the latest technology in the Internet of Things.
Updating existing devices to new technologies.
Engineering and technical support for setting up comprehensive water monitoring and treatment solutions.
Manufacturing pilot products, pre-series runs and mass production of all kinds of water industry communication and control devices.
UVAX works with the latest information technologies at both hardware and management software level, enabling effective use by both technical staff and non-specialised operators.