UVAX Smart Grid provides solutions for managing the electricity grid, both medium- and low-voltage, enabling companies not only to manage smart meters remotely but also to know the status of their transformers and power lines in real time.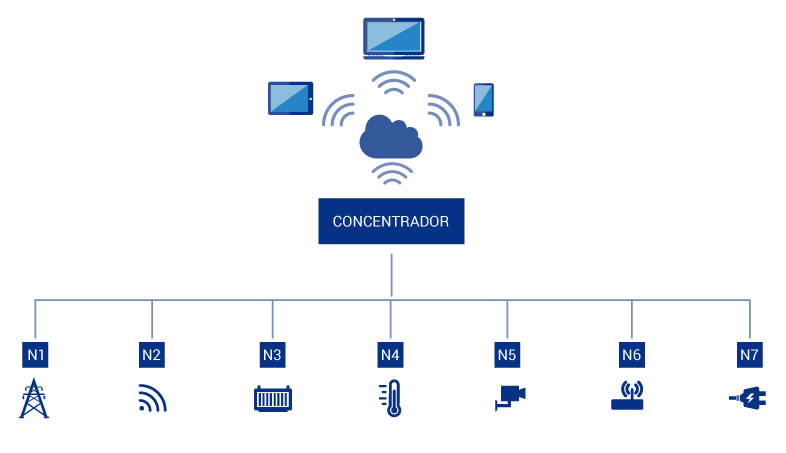 The main features of UVAX's Smart Grid solution are:
VALUE ADDED FOR THE COMPANY
Predictive, real-time analysis
Total network management
Business Intelligence (BI) tool
Real-time simulation and visualisation tools
Adds value to electricity companies' assets
Lower operating and maintenance costs through reuse of tools and resources
Scalability. The grid can be resized as many times as necessary due to the equipment's Plug & Play functionality.
Greater user satisfaction.
VALUE ADDED TO THE GRID
Operational intelligence and optimisation
Asset management
Detecting and correcting cuts and faults
Weather and location information
Work team management
Energy theft alarms
Automatic configuration of nodes based on grid parameters
Remote updating
Multiple protocols and interfaces supported
Our nodes support and manage IP v46 broadcast and multicast traffic
Scalability
Stability even during manoeuvres and/or changes in grid characteristics
QoS above required levels
Security through encryption and authentication mechanisms
Plug & Play, easy deployment in the field
Low maintenance requirements
VALUE ADDED TO CONSUMERS
Valuable information about their energy consumption behaviour
Price and purchase process optimisation
Energy management in homes, buildings and industry
Load management and excessive consumption alerts
New functionality integrated such as microgrids and electric vehicles