UVAX is an ally for Smart Cities, helping them to manage their resources, save energy and create a new form of evolution for cities.

Currently there is a trend towards improving the quality of life of those who live in cities and bringing about major savings in energy costs to achieve environmental sustainability goals, without compromising on safety.
Street lighting is one of the main sources of energy consumption in a city at between 40% and 70% of energy costs. But, in addition to the high energy cost, it also involves extremely expensive infrastructure that is nowadays very much underused.
UVAX has placed its entire technological potential in the service of cities through its Smart Remote Management System for street lighting, which boosts energy efficiency, and its Communication Platform for additional services required by Smart Cities.

Smart Lighting.
The main aim of this remote street light management system is to enable users to manage their lighting infrastructure to raise and lower how bright the lights are in accordance with the specific needs of the area they are in. By using UVAX's system efficiently, the local council can save up to 80% in energy costs and 20% in maintenance costs while cutting CO2 emissions.

Security.
Transmitir gran volumen de datos en tiempo real es la gran ventaja del sistema UVAX Smart Cities ya que permite incorporar soluciones como cámaras de video vigilancia, sistema de megafonía o cualquier tipo de sensor de control ya sea para la gestión eficiente del tráfico como para mejorar la seguridad en las calles.

Safety.
Being able to send a large volume of data in real-time is a great advantage for the UVAX Smart Cities system, as it makes it possible to include solutions such as CCTV cameras or a PA system. All kinds of control sensors can also be included for efficient traffic management or improved street security for instance.

Public ICT services.
Humanity is facing the challenge of providing quality-of-life to our cities' new inhabitants. In this context, UVAX's system is the ideal solution for offering local residents and tourists services such as WiFi networks and information screens in real-time.
UVAX modernises traditional lighting systems, turning them into information highways capable of offering the most advanced Smart City services to the public. The only limits on technology are our own imagination.
THE BENEFITS OF UVAX'S REMOTE MANAGEMENT ARE:
Providing the public with ICT services.
More interconnected cities that are better prepared for growing populations.
Considerably improved energy efficiency.
Maintenance cost savings.
Improved public safety.
Existing infrastructure is used.
Reduction in lighting can be scaled at all levels.
Lower greenhouse gas emissions.
Flexibility in adapting trail-blazing solutions.
Short-term return on investment.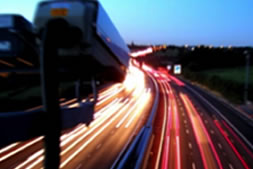 MALAYSIA
Remote end-to-end street lighting management system in Johor Bahru, Malaysia. The solution includes CCTV to improve safety in the area and GPS on each of the lampposts. Energy savings of around 68% are expected.
SPAIN
Remote end-to-end street lighting management system with presence sensors. Presence sensors make it possible to change how bright the lights are based on pedestrian and vehicle traffic. As there is little traffic in the area, electricity consumption could be cut by as much as 80%.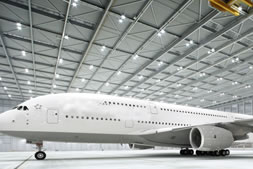 USA
Lighting control system for hangars with presence and movement detection. Individual control and regulation of all lighting units in the hangar. Since lights have to be on 24 hours a day in hangars, UVAX's solution enables the user to change the brightness of each unit as needed, which considerably reduces consumption.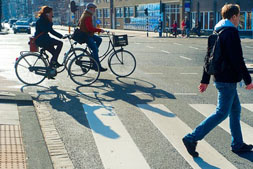 MEXICO
Sustainable urban mobility system. This solution makes it possible to analyse urban mobility and track pedestrians and vehicles. This system allows you to design a new sustainable city, reducing air pollution and excess energy consumption.