UVAX has energy management software that provides users with substantial information about electricity consumption and the status of their system, such as load curves, quality of service and fault management.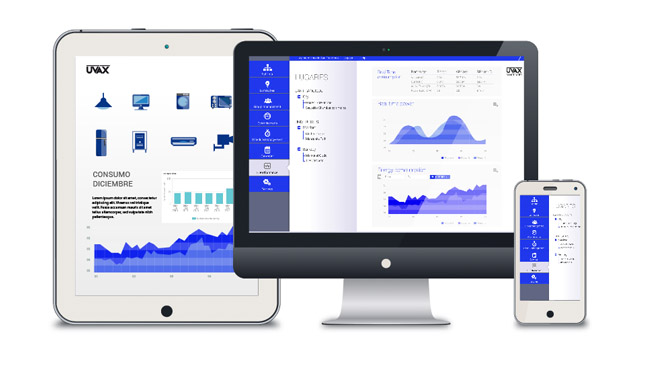 Customers can use the control software from any mobile device or computer, enabling access to their electrical devices anytime anywhere.
Functionality:
Separate, manual remote management of electrical devices.
Setting timetables for turning each electrical device on and off.
Controlling consumption levels and associated alerts.
Information:
Consumption reports every 15 minutes, hour, month (kW, kWh, €).
Data history and graphs to help with decision-making.