UVAX designs and manufactures complete solutions that make it possible to easily manage and monitor energy consumption from any mobile device or computer.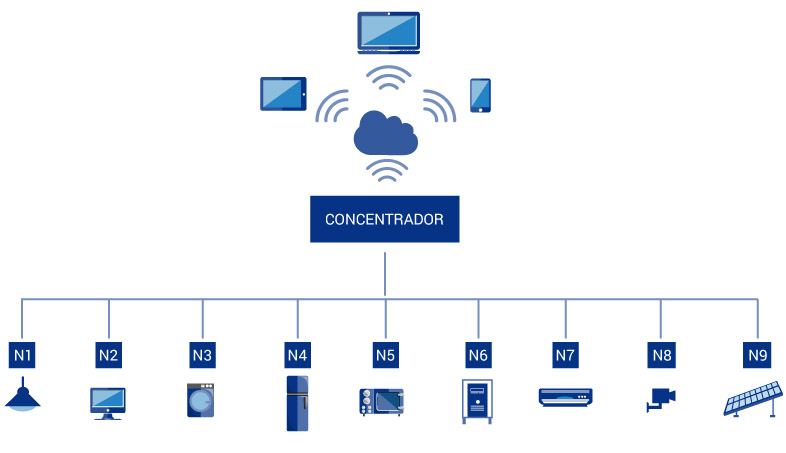 UVAX Energy combines two solutions: Smart Meters with PLC broadband communication and a CEM (Customer Energy Management) device to manage household or industrial electricity consumption.
Smart Meter
The smart meter makes it possible to read data in real-time to manage resources and supervise the entire electricity grid, as well as aspects at user level such as controlling energy consumption. These are examples of the new services and applications required for sustainable consumption.
CEM (Customer Energy Management)
CEM enables customers to monitor and control their electrical devices from any location. One of its functionalities is pattern recognition: recognising which devices are on or off, and when they are, and controlling energy consumption by measuring data in real time.
Characteristics of CEM
Recording total household and industrial consumption (kWh and €), recording data every 15 minutes.
Individually recognising electrical devices in order to manage them remotely.
Making the best use of differing daily electricity prices
Sending alerts by SMS or e-mail.
Advantages for consumers
Energy savings estimated at 15% to 27%.
Awareness of energy consumption by seeing their consumption in real time.
Greater control to take decisions about energy use.
Advantages for distribution companies
Control and forecasting of energy consumption
Eliminating undesired peaks
Tailored pricing